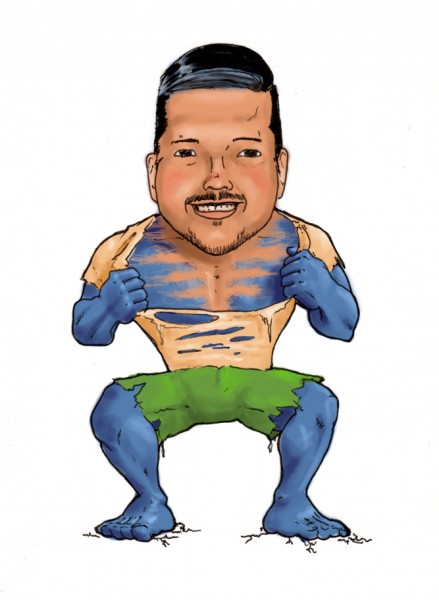 Juan
Incredible Spanish Specialist
Juan Miguel Garcia
Juan is a tough guy for a tough job. He translates questions from participants in our Spanish Simulcasts and Spanish-Only Teletownhalls, providing TTHM Moderators and event organizers a precise summary of each question in English. During simulcasts our moderator will read questions from the Spanish side of the event live on the English side, allowing our clients to answer those questions in English for the main audience and have the answer translated back into Spanish for our simulcast audience.
Without Juan and the rest of our Spanish Simulcast staff it would be impossible for us to incorporate Spanish-speaking participants into our teletownhalls. This under-contacted demographic is always elated to be able to participate in our live forums in their native language.
Like many of our staff members, Juan moonlights with TTHM. When he's not flexing his muscles as a Super Spanish Screener, Juan Miguel works with Sitar Arts Center as Development Associate and is responsible for assisting the Development Department in its fundraising activities. Some of his responsibilities include fundraising database management, donation processing and acknowledgement, and prospect research. Juan Miguel has a variety of fundraising and administrative experience from previously working at Jubilee Housing and the office of Congressman Xavier Becerra.
Juan Miguel has a Bachelor's of Arts in Political Science and a Bachelor's of Arts in Latin America and Latino Studies from the University of California, Santa Cruz. He is originally from Los Angeles.