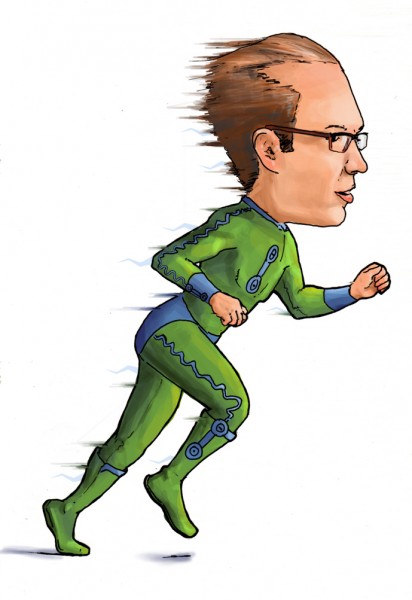 Tim
Flash Translator
Tim was born in Eau Claire, Wisconsin but his family sped off to Mexico City when he was still a young boy. So it was that a kid in Mexico found his passion for language, communication and rapid translation. Having grown up in Latin America most of his childhood and early adult years, Tim jumped into working as an English tutor by his late teens.
As an adult, the speedy Mr. Case moved quickly to work as a bilingual tour guide in Panama City. It was not long before he was advancing his career by translating documents for local law firms and immigration agencies.  In a flash Tim became a simultaneous live event translator for Businesses, Churches and Governmental agencies in Panama.
This 10+ years of experience in the field of translation and interpretation set the foundation for Tim's work as a live event translator with TTHM. There is no harder job during a teletownhall broadcast streaming over the phone and web than live interpretation of multiple speakers in the main English-language event.
Tim does such an admirable job that we trained him as a live event moderator and he is now spear-heading our Spanish-Only teletownhall broadcasts. For clients reaching out to a Spanish-speaking audience there is no greater ally you can have on your side than Tim and the TTHM translation crew. If you have any questions about how our Spanish Simulcasts and Spanish-Only events work, you can contact Tim directly in English or Spanish at tim@telephonetownhallmeeting.com.